Carlos Correa is one of the most alluring free agents. However, it has become increasingly difficult to predict Correa's MLB free agency market.
Which team will acquire Carlos Correa?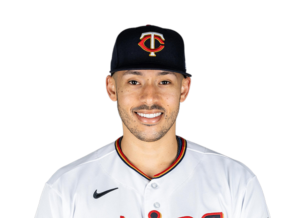 Correa possesses a rare combination of power and defense at shortstop. He is a player who could take a group to the World Series.
Carlos Correa was one of the last big-name athletes to sign a contract last year. And the MLB community was taken aback by his choice to sign with the Minnesota Twins.
Everyone anticipated that Correa would choose to opt out of his contract with the Twins this offseason, and that is exactly what happened. Could Carlos Correa, however, ultimately agree to re-sign in Minnesota for the long haul?
Here are 3 reasons why Carlos Correa will sign a free agent contract with the Twins in MLB.
The Astros' history with Carlos Correa is difficult to ignore
The cheating scandal involving the Houston Astros appears to be behind MLB teams. Even the Los Angeles Dodgers were said to be interested in signing Carlos Correa when MLB free agency began.
But according to a recent report, the Dodgers aren't interested in Correa because they're uncertain of the fans' reaction to acquiring the former Astros star.
The fear of upsetting their fan base is shared by other organizations. In addition, a lot of players criticized Houston after hearing about the sign-stealing scandal. Teams don't want a potential locker room fight to affect the atmosphere in the clubhouse.
The Twins and their players, meanwhile, have unmistakably moved past Carlos Correa's past. The shortstop had a successful 2022 season, and his Twins teammates look up to him as a leader.
The top shortstops still available in free agency as of the time this story was published are Carlos Correa and Dansby Swanson. While Trea Turner joined the Philadelphia Phillies, Xander Bogaerts signed with the San Diego Padres.
Swanson loses to Carlos Correa in terms of overall performance. Swanson, however, is regarded as a franchise figure who doesn't have the same baggage as Correa.
Both Correa and Swanson are thought to have potential suitors in the San Francisco Giants. The Chicago Cubs are comparable in this regard. Swanson might be the preferred option because Correa is anticipated to command a higher salary while Swanson is expected to be paid less.
The Twins desire Correa's re-signing.
Carlos Correa wants to re-sign with the Minnesota Twins. According to Trevor Plouffe of Jomboy Media, sources within the organization have been frank about their desire to accept him back into the fold. They think he serves as the foundation for what Minnesota is attempting to create.
And it begs the question as to whether Correa is viewed in the same way by other teams. His talent is highly sought after by teams like the Giants and Cubs. However, Minnesota appreciates every aspect of him. And they desire him to serve as the Twins' manager for many years.
It wouldn't be unexpected if Correa waited for Swanson to sign before evaluating his market. Swanson's potential Atlanta Braves re-signing would increase Correa's likelihood of playing in Chicago or San Francisco.