On the night of the NBA All-Star Game, the league's best shooters will compete in the 3-Point Contest to determine a champion.
2023 NBA All-Star 3-Point Contest: Format and rules explained
What exactly is Starry Range?
During All-Star weekend, the NBA proves once and for all that it is capable of putting on a show. They have their finger on the pulse of what fans want with exciting events like the Celebrity Game, the Skills Challenge, the Rising Stars, and the eye-catching Slam Dunk contest. However, the 3-point contest is the showpiece of the tournament.
In 2023, the world's best 3-point shooters will compete to see who can show the most stamina and accuracy over the course of the season.
A look inside NBA House in Salt Lake City 🤩

Sign up for a free NBA ID to get exclusive content from the NBA House creators during #NBAAllStar Weekend on the NBA App!

➡️ https://t.co/EzvbIEMfWg pic.twitter.com/TCkDkGvAE4

— #NBAAllStar (@NBAAllStar) February 18, 2023
The 3-Point Contest has emerged as the highlight of All-Star Saturday Night in recent years, with many of the league's best players participating in an effort to win the ultimate bragging rights.
Following the current trend toward long-range shooting, Starry Range will be introduced to the All-Star competition as a new variable.
The "Starry Zone" will serve as the ultimate test of long-range shooting, taking the place of the "DEW Zone" featured in the 3-Point Contest for the previous three years.
Two shots with a Wilson Starry basketball from beyond the 3-point line (29 feet, 9 inches) are allowed per game.
A perfect score in Starry Range is 40, with each basket worth three points.
Who will be playing in the 2023 Starry 3-Point Contest?
Jayson Tatum, Damian Lillard, and Lauri Markkanen are just a few of the All-Stars in this year's competition.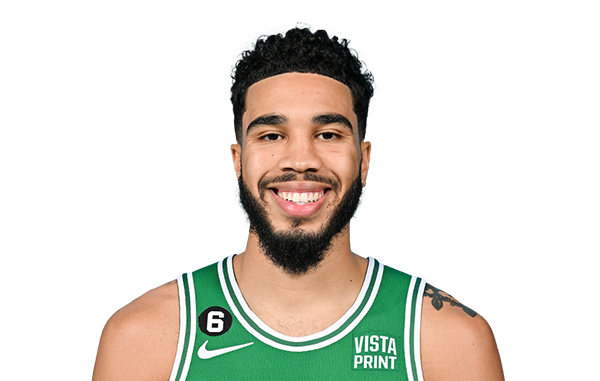 Buddy Hield, a guard for the Indiana Pacers, is among the top contenders because he is looking to defend his title from the 2020 3-Point Contest, which he won in Chicago. Hield is atop the NBA leaderboard in 3-pointers made this year and is shooting better than 40 percent from deep.
Lillard is making his third appearance in the tournament, following his 2014 and 2019 appearances.
Starry 3-Point Contest Participants

Damian Lillard – Portland Trail Blazers
Anfernee Simons – Portland Trail Blazers
Buddy Hield – Indiana Pacers
Lauri Markkanen – Utah Jazz
Kevin Huerter – Sacramento Kings
Tyler Herro – Miami Heat
When will the Starry 3-Point Shootout take place?
What: Starry 3-Point Contest
When: Saturday, Feb. 18, 8 p.m. ET (second event)
Where: Vivint Arena
TV channel: TNT
Live stream: Sling TV
All-time winners of the 3-Point Contest
| | |
| --- | --- |
| Year | Winner |
| 2022 | Karl-Anthony Towns (Timberwolves) |
| 2021 | Stephen Curry (Warriors) |
| 2020 | Buddy Hield (Kings) |
| 2019 | Joe Harris (Nets) |
| 2018 | Devin Booker (Suns) |
| 2017 | Eric Gordon (Rockets) |
| 2016 | Klay Thompson (Warriors) |
| 2015 | Stephen Curry (Warriors) |
| 2014 | Marco Belinelli (Spurs) |
| 2013 | Kyrie Irving (Cavaliers) |
| 2012 | Kevin Love (Timberwolves) |
| 2011 | James Jones (Suns) |
| 2010 | Paul Pierce (Celtics) |
| 2009 | Daequan Cook (Heat) |
| 2008 | Jason Kapono (Raptors) |
| 2007 | Jason Kapono (Heat) |
| 2006 | Dirk Nowitzki (Mavericks) |
| 2005 | Quentin Richardson (Suns) |
| 2004 | Voshon Lenard (Nuggets) |
| 2003 | Peja Stojakovic (Kings) |
| 2002 | Peja Stojakovic (Kings) |
| 2001 | Ray Allen (Bucks) |
| 2000 | Jeff Hornacek (Jazz) |
| 1999 | NBA LOCKOUT |
| 1998 | Jeff Hornacek (Jazz) |
| 1997 | Steve Kerr (Bulls) |
| 1996 | Tim Legler (Wizards) |
| 1995 | Glen Rice (Heat) |
| 1994 | Mark Price (Cavaliers) |
| 1993 | Mark Price (Cavaliers) |
| 1992 | Craig Hodges (Bulls) |
| 1991 | Craig Hodges (Bulls) |
| 1990 | Craig Hodges (Bulls) |
| 1989 | Larry Bird (Celtics) |
| 1987 | Larry Bird (Celtics) |
| 1986 | Larry Bird (Celtics) |